Outboard Motors for Sale - Page 2
Manitoba's Mercury Outboards Re-Power Centre

Financing is Available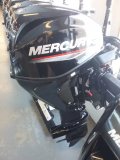 〉 2021 Mercury 30 MH GA EFI FourStroke
New outboard motor • 30hp • Black
You can count on Mercury FourStoke outboards. Reliable performance season after season. For a perfect getaway on the water, check out this Mercury 30 hp MLH GA model. Call Jay at Watertown for more details.
〉 2018 Mercury 90 ELPT CT Command Thrust FourStroke
Used outboard motor • 90hp • Black
• in-line four design
• induction: 8-valve, SOHC
• gear ratio: 2.38:1
Plenty of power to get your boat up on step, aided by the larger gear case.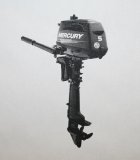 〉 2021 Mercury 5 MH FourStroke
New outboard motor • 5hp • Black
This 5 hp Mercury FourStroke fishing engine features six trim positions and a standard shallow water drive that delivers boaters the performance and maneuverability needed in any boating situation. Through-prop exhaust makes it extra quiet.
〉 2019 Mercury 4M FourStroke
New outboard motor • 4hp • Black
Looking for a lightweight fishing engine for your small fishing boat, this just might be the one! Mercury 4 hp FourStroke outboard, at only 26 KG, is great for aluminum tiller, inflatable soft hull and sail boats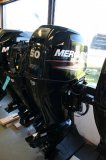 〉 2021 Mercury 50 ELPT EFI FourStroke
New outboard motor • 50hp • Phantom Black
• engine type: in-line 4
Now you are getting somewhere. All that power. Just bring your boat to Watertown and have it rigged with this new 2021 50 hp Mercury Outboard, be ready for your fishing trip.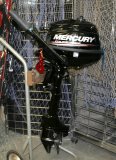 〉 2021 Mercury 2.5 MH FourStroke
New outboard motor • 2.5hp • Black
Mercury, 2.5 hp FourStroke outboard. Superior handling to make your time on the water more enjoyable. Easy portability is another bonus. Light but mighty, weighing just 38 lbs or 17 KG, still delivers power without a problem
〉 2016 Mercury 90 ELPT CT FourStroke
Used outboard motor • 90hp • Black
All that power in this 90 hp Mercury Outboard won't get you anywhere without a properly designed gearcase. Mercury has engineered this specialized gearcase to fit the unique boat application, such as a Pontoon Boat. Call Jay for more details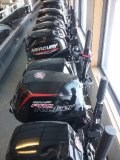 〉 2021 Mercury 15 EXLPT PK EFI Pro Kicker FourStroke
New outboard motor • 15hp • Phantom Black
Smaller engines don't have to feel like smaller engines. Our 15 hp Mercury has plenty of low-end torque and more displacement. Big on performance.Rugged cowl-to-skeg features to the power that helps you cover more water.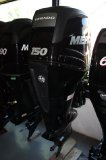 〉 Mercury 150L VERADO Verado FourStroke
New outboard motor • 150hp • Black
Where the Horses Hit the Water. VERADO delivers reliability, exceptional fuel economy, a fluid driving experience with precise shifting and superior holeshots and acceleration. Looking to re-power your boat? This... is the ONE!
〉 2013 Mercury 90EXLPT EFI FourStroke
Non-current outboard motor • 90hp • Black
• engine type: In-Line 4
This 90 hp Mercury FourStroke features a 50 amp, 630-watt alternator, the most powerful in its class. Lots of electronics, lights, livewells and audio equipment? No problem.
For Sale at Watertown

(by Category)
Boats
Lund

Bass Boats
Fish & Ski Boats
Fishing Boats

Ultracraft
Avalon

Pontoon Boats
Tritoon Boats
Fishing Boats

Misty Harbor
Grand Island
Star North
Motors
Outboard Motor Sales
Mercury
Trailers
Boat Trailers
PWC Trailers
Parts
Not all stock is listed online. We have more for sale on the lot at Watertown.
Call Watertown "Sales" at 204.345.6663 for inventory inquiries.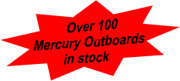 Outboard Motor Sales
for
Manitoba
Lac du Bonnet
Winnipeg