Boats for Sale - Pontoons & More in Manitoba
Avalon - Lund - Star North
Avalon and our other great boat lines are even greater when powered by the legendary North American brand Mercury...OH YEAH. Drop by, buy your dream ride and enjoy boating at its best this summer.
Financing is Available
〉 2022 Avalon 2485 LSZ RL Tritoon
New Boat • 23ft. 5in. • Aluminum • Blue/White Metallic
• Sport Performance 25 LSZ Rear Lounger
Cruise, Lounge, or get the kids on the water with this Sport Performance Package TRI TOON. Indigo Blue in color, with white flake metallic,
〉 2022 Avalon 2385 Catalina Pontoon
New Boat • 23ft.5in. • Aluminum • Black/Burgundy
This Catalina 2385 Pontoon features a comfortable Rear "J" Lounge, Gold Sound Package including Fusion RA-670 Radio with 4 Fusion XS lit Speakers, as well as 2 Portable Cupholders w/ stainless Cups.
〉 2022 Avalon 2285 LSZ Cruise Pontoon
New Boat • 21ft.5in. • Aluminum • Steel Blue/Silver
This Avalon 2285 LSZ Cruise model features the 25" Sport Performance Pontoon Package, which includes integrated motor pod. 38 gallon transom direct fill fuel tank, 4 lifting fins, wave shield and Seastar hydraulic steering. Maximum HP rating is 200 HP.
〉 2018 Star North Rough Water 25ft Fishing
Non-Current Boat • 25ft. • Fiberglass • Black
• 2 removable side storage/seat benches approx 6' long
• 2 lockable fibreglass battery boxes
This unique, one of a kind yawl style rough water fishing/work boat will handle large single or dual outboards.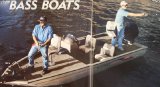 〉 2004 Lund V170WD Bass Boat
Used Boat • 17ft. • Aluminum •
Modified for more versatility. This Lund 170W Bass Boat, with its modified V hull is well suited to deep, windswept lakes or shallow waterways. It has classic fishing features that improve productivity on any water.
〉 2022 Avalon 2085 LSZ Cruise Pontoon
New Boat • 19ft.5in. • Aluminum • Sage/Black
This attractive Avalon LSZ Cruise model features a Blackout Package which is black rails, bimini frame, rubrail and corners. The Silver Sound Package includes Fusion RA_210 Radio, 4 Fusion EL Speakers and Speaker Grills
For Sale at Watertown

(by Category)
Boats
Motors
Trailers
Parts
Not all stock is listed online. We have more for sale on the lot at Watertown.
Call Watertown "Sales" at 204.345.6663 for inventory inquiries.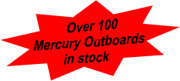 Stock FAQs
Q: Do you do financing?
A: Yes. Financing is available at Watertown.
Q: Is this all of your inventory?
A: No. We have more for sale on the lot at Watertown.
Q: Do prices on in-stock boats include options?
A: Yes. When factory accessory options are advertised or already installed on a boat, our price quotes for that boat include those options, unless custom changes are specified. This is an integral part of our commitment to good customer relations and our straight-arrow "water ready" pricing.
Q: Do you charge a documentation fee?
A: No. We sell powersports equipment, not mysterious paperwork.
Location
Watertown is 97km from Winnipeg's perimeter highway.
Anola 77km
Beausejour 47km
Big Whiteshell Lake 86km
Lee River Rd 13km
Otter Falls 40km
Pinawa 29km
Powerview-Pine Falls 43km
Selkirk 74km
Seven Sisters Falls 22km
Whitemouth 39km
Life is a boat!

Boats for Sale
for
Manitoba
Lac du Bonnet
Winnipeg