Powersports Clothing
Baffin - Choko - CDI - Fox - Fly - HJC - Icerock - Thor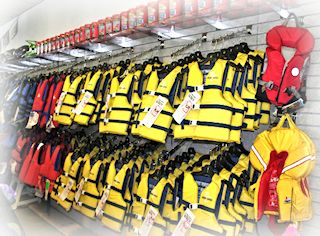 You can find a considerable selection of functional, fashionable recreational sports clothing right here in Lac du Bonnet. Stay warm and protected while looking your best. A sampling of what we carry:
Choko Design snowmobile & winter wear
FOX & Fly
HJC & Thor
ICEROCK & Baffin
life jackets
wetsuits
t-shirts
helmets
gloves
soft shell jackets & pants
boots
ATV clothing
boating and snowmobile branded caps


During snowmobile season, Watertown stocks a selection of quality Choko Design winter wear.
Link to Choko Design.