Re-plated Cylinders
Watertown stocks re-plated cylinders and monoblocks for Arctic Cat, Ski-Doo, Polaris and Yamaha snowmobiles..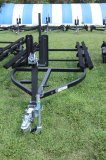 〉 New Yacht Club P1516
• 2023 Bunk Trailer • Black
• Yacht Club P1516 pontoon boat trailer with adjustable bunks and 3 step winch stand.
• Welded 3x4 steel tube frame w/polyester powder paint
〉 Trailer Sales Show & Tell.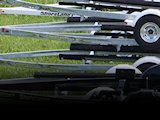 TRAILERS
---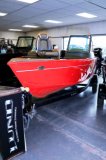 〉 New Lund 1675 Adventure Runabout Boat
• 16ft.10in. Runabout Boat
• windshield
• Mercury 90 • ShoreLand'r B22L/SEL
〉 New & Used Boat Sales Show & Tell.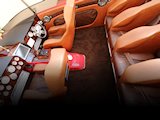 BOATS
---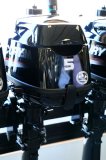 〉 New Mercury 5MH
• 2022 FourStroke Outboard • Phantom Black • 5hp
• Lightweight, at just 57 lbs (26KG),this 5 hp Mercury Four Stroke is portable, easy to lift & carry. Featuring an Integrated Fuel Tank wi...[more]
〉 Outboard Motor Sales Show & Tell.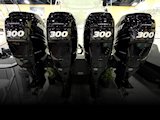 OUTBOARDS
---
SALES • SERVICE • PARTS • OIL • ACCESSORIES • POWER-SPORTS CLOTHING • BOAT STORAGE
• In-House Manufacturing of Rock Runner Skeg Guards • Skeg Repairs • Engine Rebuilding •
• Cylinder Exchange • Pontoon Boat Insurance Repairs •

〉 Boat Winterization and Storage. We winterize Mercury & MerCruiser powered boats, which protects them from corrosion & freeze damage. Watertown has indoor heated storage, indoor cold storage & outdoor storage available. Ph. 204.345.6663 Lac du Bonnet.

Brand new pontoon boats on display at Watertown with color-matched mooring covers keeping the interiors pristine. Blocks are used to protect the hulls from display on hard surfaces. Pick your favorite boat and the Mercury outboard that best fits your needs.
SNOWMOBILE BODY SHOP • Insurance Repairs • Parts • Oil • Accessories • Clothing

Mercury Outboards & MerCruiser Sterndrives
The ultimate choice in sport boat power.
Sales • Warranty Service • Oil • Parts • Accessories

Avalon Pontoon Boats
Luxurious, spacious and relaxing.
Sales • Warranty Service • Parts

Lund Boats
Functional and refined sport/fish boats.
Sales • Warranty Service • Parts

Bear Track Trailers
A superior aluminum snowmobile trailer for the serious sledder. We're your Canadian Bear Track dealer.
Sales • Warranty Service • Parts

Yacht Club Trailers
Durable and stylish trailers for your boat, pontoon or watercraft.
Sales • Service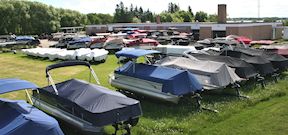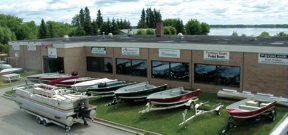 Full Service Marine Dealer, Snowmobile & ATV Accessories & Service - New & Used Inventory

e exclusively carry one brand of outboard: Mercury. That's the way it's always been because we feel there's never been anything better for a boat. Mercury outboards are fuel efficient, durable, look great and consistently outperform. Best of all, Mercury is an iconic domestic brand - a key hallmark that we feel strongly about. With thousands sold and pre-serviced, with factory certified service and lake testing we know and love Mercury outboards and MerCruiser stern drives. Run and own a Mercury-powered boat with satisfaction and pride.
Watertown is an actual Mercury dealer, stocking "loose" outboards. Here, the boat buyer decides on which engine to put on the boat, as it should be. Horsepower, Optimax, FourStroke, new, pre-owned: you decide and we can help.