NEW at Watertown, Inc
VOLVO PENTA Lubes-Parts-Service-Insurance Repairs. Watertown, Inc., Lac du Bonnet now an AUTHORIZED SERVICE DEALER to provide Volvo Penta service repair and genuine Volvo Penta parts & oils/lubes to Volvo Penta product owners.
〉 New Avalon LSZ 2085 CRB Pontoon Boat
• 20ft. Pontoon Boat
• windshield
• mooring cover • dock lighting
〉 New & Used Boat Sales Show & Tell.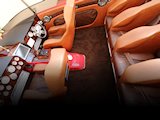 BOATS
---
〉 Pre-owned Mercury 60 ELPT EFI
• FourStroke Outboard • Black • 60hp
• Rig it and forget it! There's a reason Mercury's 40 to 60 hp FourStroke outboards are the most popular on the water.Reliable turnk...[more]
〉 Outboard Motor Sales Show & Tell.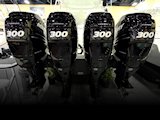 OUTBOARDS
---
〉 Non-Current Shoreland'r SLR31BS
• 2001 roller Trailer • White
• Shoreland'r Boat trailer with carrying capacity of 3100 lb, has swing tongue, disc brakes and many more features
• hull length 17' - 18"
〉 Trailer Sales Show & Tell.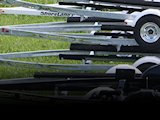 TRAILERS
---
SALES • SERVICE • PARTS • OIL • ACCESSORIES • POWER-SPORTS CLOTHING • BOAT STORAGE
• In-House Manufacturing of Rock Runner Skeg Guards • Skeg Repairs • Engine Rebuilding •
• Cylinder Exchange • Pontoon Boat Insurance Repairs •
Brand new pontoon boats on display at Watertown with color-matched mooring covers keeping the interiors pristine. Blocks are used to protect the hulls from display on hard surfaces. Pick your favorite boat and the Mercury outboard that best fits your needs.
SNOWMOBILE BODY SHOP • Insurance Repairs • Parts • Oil • Accessories • Clothing

Mercury Outboards & MerCruiser Stern Drives
The ultimate choice in sport boat power.
Sales • Warranty Service • Parts • Accessories
Avalon Pontoon Boats
Luxurious, spacious and relaxing.
Sales • Warranty Service • Parts
Lund Boats
Functional and refined sport/fish boats.
Sales • Warranty Service • Parts
Bear Track Trailers
A superior aluminum snowmobile trailer for the serious sledder. We're your Canadian Bear Track dealer.
Sales • Warranty Service • Parts

ShoreLand'r Trailers
Rugged, attractive power sport trailers for your boat, pontoon, PWC, or ATV. ShoreStation boat lifts.
Sales • Warranty Service • Parts
Marine, Snowmobile & ATV Dealer - New & Used
e exclusively carry one brand of outboard: Mercury. That's the way it's always been because we feel there's never been anything better for a boat. Mercury outboards are fuel efficient, durable, look great and consistently outperform. Best of all, Mercury is an iconic domestic brand - a key hallmark that we feel strongly about. With thousands sold and pre-serviced, with factory certified service and lake testing we know and love Mercury outboards and MerCruiser stern drives. Run and own a Mercury-powered boat with satisfaction and pride.
Watertown is an actual Mercury dealer, stocking "loose" outboards. Here, the boat buyer decides on which engine to put on the boat, as it should be. Horsepower, Optimax, FourStroke, new, pre-owned: you decide and we can help.
〉 Boat Winterization and Storage. We winterize Mercury, MerCruiser & Volvo Penta powered boats, which protects them from corrosion & freeze damage. Watertown has indoor heated storage, indoor cold storage & outdoor storage available. Ph. 204.345.6663 Lac du Bonnet.