Marine Products
See Boats for Sale for our featured boat inventory.
See our Cylinder Exchange for NiCom™ replated cylinders by US Chrome.
Mercury Outboards

e are eastern Manitoba's Mercury Outboards dealer and offer Mercury certified technician service and warranty support. We have parts, props and oil for your Mercury or MerCruiser powered boat.
Link to Mercury Marine.
Avalon Pontoon Boats

Watertown keeps a considerable stock of pontoon boats to choose from. Come in to see the beautiful new Avalon pontoons--spring, summer and fall.
Link to Avalon Luxury Pontoon Boats.
Contour Pedal Boats

A fun way to get out on the water and get some exercise too. Constructed of polyethylene or ABS, Contour paddle boats range in size from two to four persons with weight capacities of 450-750lbs, depending on the model.
Link to Contour Pedal Boats.
Lund Boats

The classic choice for fishing walleye, goldeye and other Manitoba species. Lund offers refined designs in painted aluminum boats, utility boats and sport fish boats including some fibreglass models.
Link to Lund Boats.
ShoreLand'r Boat Trailers

ShoreLand'r boat and PWC trailers wear a three-step powder coat finish for the best in durability and shine. They have strong frames with padded cross members and molded wheel covers to give maximum protection to your water craft. Their wheels are factory-balanced and the hubs feature a positive-pressure grease system to resist water. These are just some of the reasons we proudly carry this line for our boating friends.
Link to ShoreLand'r Trailers.
and more at

〉 New Avalon 1680 Venture CR RB Pontoon Boat
• 17ft.5in. Pontoon Boat
• windshield
• mooring cover
〉 New & Used Boat Sales Show & Tell.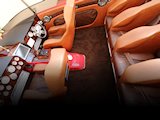 BOATS
---
〉 New Shoreland'r ALV40TABXLW-03 Bunk
• 2020 V-Frame Trailer • Black
• A dependable trailer is so important, this one, a Shoreland'r V-40 tandem features disc brakes on one axle so that everyone gets home s...[more]
〉 Trailer Sales Show & Tell.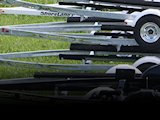 TRAILERS
---
〉 Pre-owned Mercury 30 ELPT
• 2005 FourStroke Outboard • Black • 30hp
• This Mercury 30 hp has FourStroke performance. If you are looking for clean, quiet, reliable power, nothing performs like a Mercury FourStro...[more]
〉 Outboard Motor Sales Show & Tell.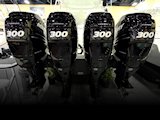 OUTBOARDS
---