Outboard Motors for Sale - Page 5
Manitoba's Mercury Outboards Re-Power Centre

Financing is Available
〉 2015 Mercury 60 ELHPT EFI Tiller FourStroke
Non-current outboard motor • 60hp • Black
• Engine type In-Line 4 cylinders
• 2-valves per cylinder SOHC
• Ignition system ECM Digital Inductive
Reliable Turn-key starting, less fuel consumption, and quieter performer
〉 2013 Mercury 90EXLPT EFI FourStroke
Non-current outboard motor • 90hp • Black
• engine type: In-Line 4
This 90 hp Mercury FourStroke features a 50 amp, 630-watt alternator, the most powerful in its class. Lots of electronics, lights, livewells and audio equipment? No problem.
〉 Mercury 115 ELPT EFI FourStroke
Used outboard motor • 115hp • Black
• engine type in line 4
• electric start
Performance with smooth quiet power and built to last! Mercury FourStroke outboards available from Watertown, new or used
〉 2016 Mercury 3.5MH Tiller FourStroke
Non-current outboard motor • 3.5hp • Black
Every outboard motor sold out of Watertown, Inc is properly pre serviced and checked over before delivery. Not sure how to operate your new fishing outboard? Our expert staff will take the time to go over its operation in our shop.
For Sale at Watertown

(by Category)
Boats
Lund

Bass Boats
Fish & Ski Boats
Fishing Boats

Ultracraft
Avalon

Pontoon Boats
Tritoon Boats

Misty Harbor
Grand Island
Star North
Motors
Outboard Motor Sales
Mercury
Trailers
Shoreland'r

Boat Trailers
Pontoon Trailers
Powersports Trailers
PWC Trailers
Utility Trailers

Shorland'r
Bear Track
Parts
Not all stock is listed online. We have more for sale on the lot at Watertown.
Call Watertown "Sales" at 204.345.6663 for inventory inquiries.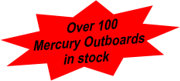 Outboard Motor Sales
for
Manitoba
Lac du Bonnet
Winnipeg